The following screen tells you that Icinga Web 2 has been successfully set up.
Click on Login to Icinga Web 2.
ADVERTISEMENT
Article will continue after the ad
Login to Icinga Web 2 using admin account created earlier.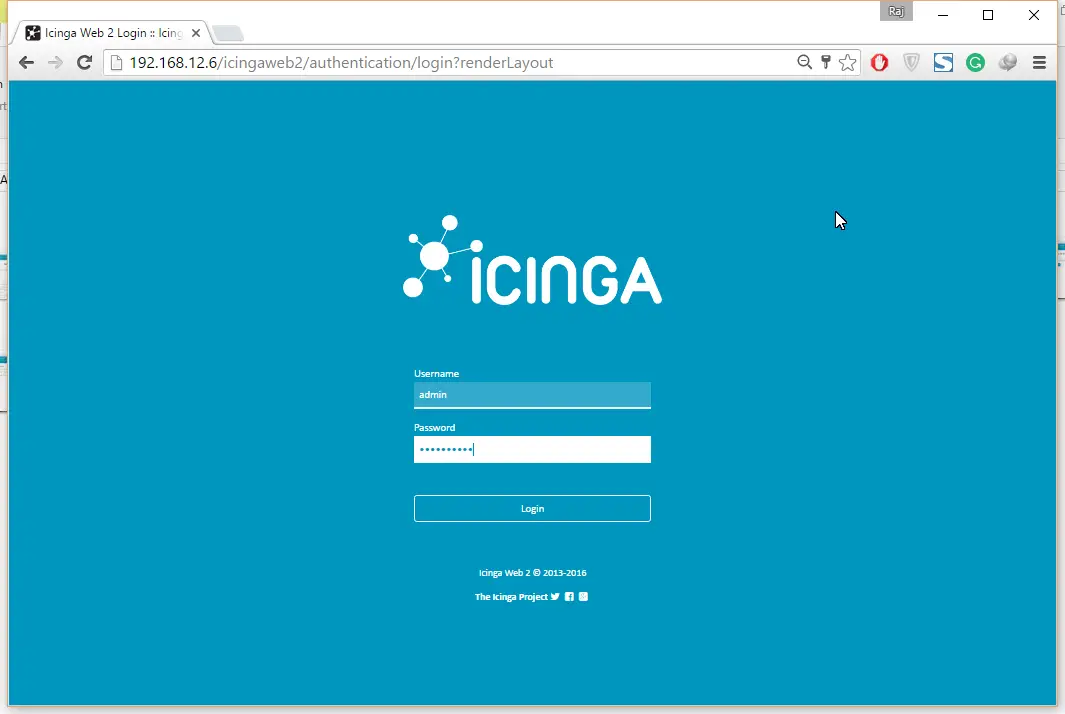 You would get the Icinga Web 2 dashboard, here where Icinga Web 2 reports for issues.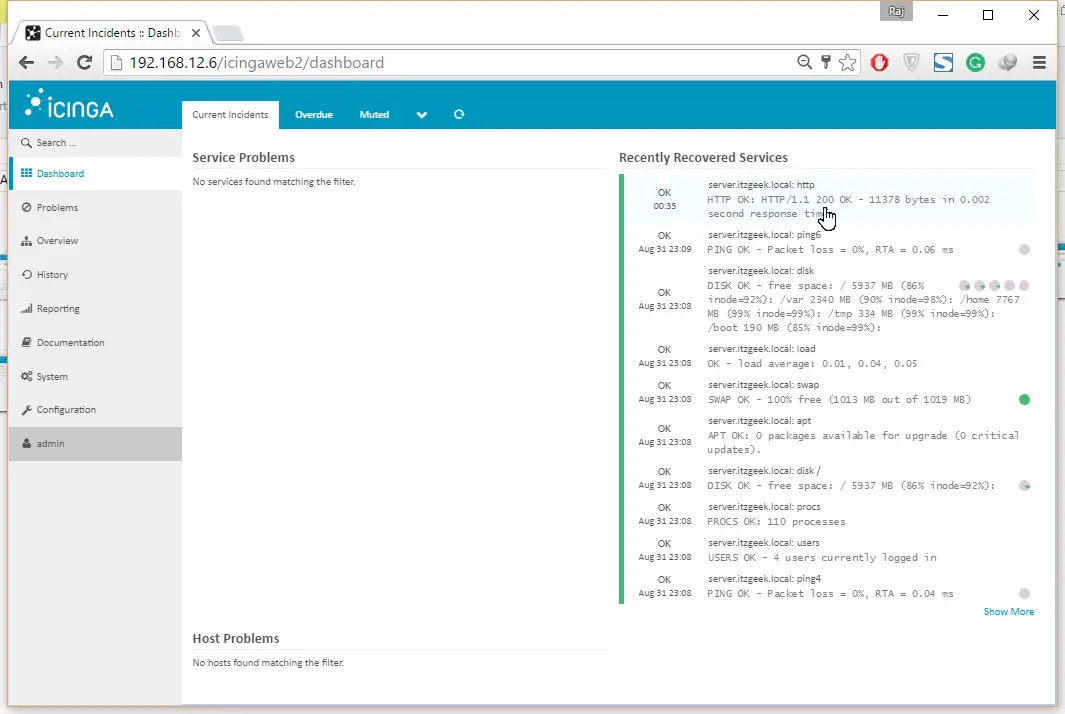 Go to Overview –> Hosts, It will list you all the hosts connected to Icinga 2.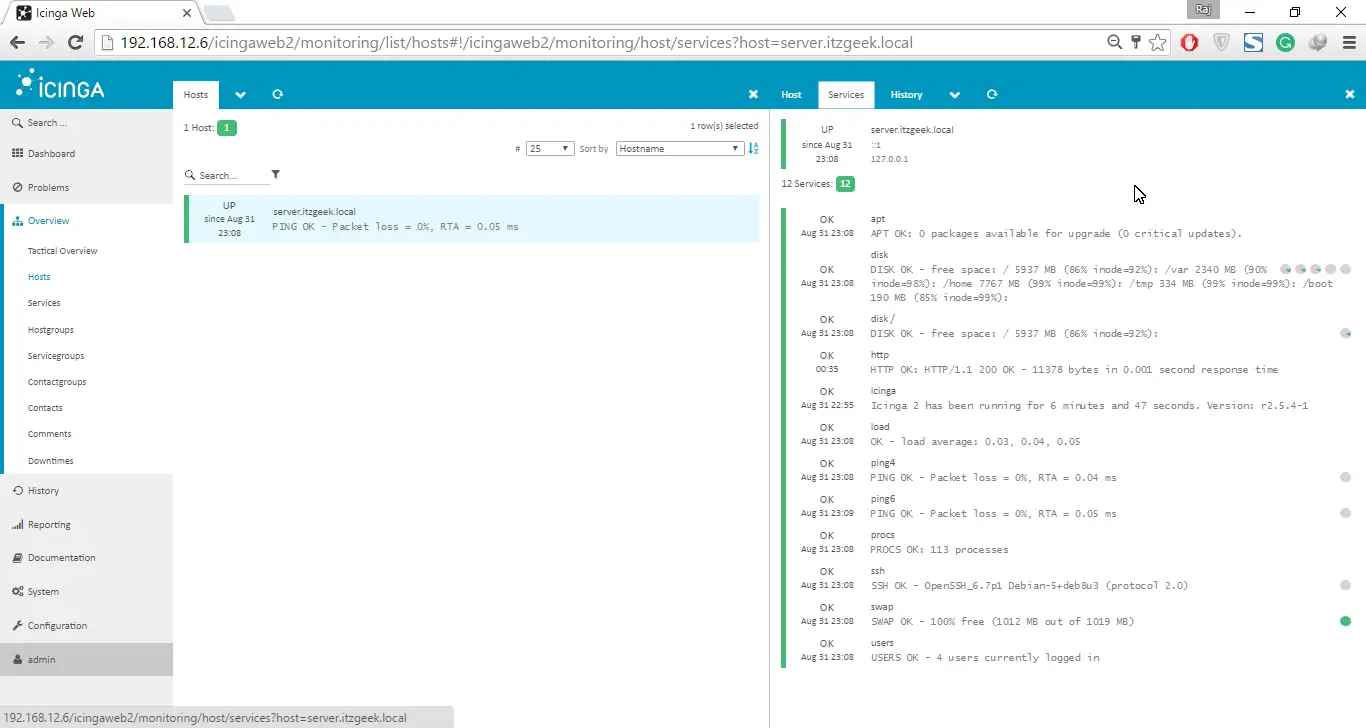 That's all. On our next tutorial, we will see how to add clients to Icinga 2.