CentOS 7 Installation Step by Step with ScreenShot – Part 1
CentOS 7 has been released on July 07 2014, based on upstream EL7. This is the major release after the merger with Open Source Leader Redhat Inc. There are many changes in the recent release, compared to CentOS 6. For the first time, there is a supported upgrade from CentOS 6 to CentOS 7. The upgraded path to CentOS 7 is possible from the latest version of CentOS 6 (Now CentOS 6.5). For more information on upgrade procedure, take a look here.
CentOS 7 is now available for download, and it can be either burned on DVD or USB sticks for the installation. Live media images are available for both Gnome and KDE environment, and these images help you to test the CentOS 7 before installing it. Net install image can be used to install OS over a network.
The Everything image contains all the packages that are available for CentOS 7, including those packages that are not directly installable from the installer. To install the extra packages, you must mount the DVD ROM and install it manually by using the yum command.
Major Changes:
Due to the major release, most of the packages have been updated to latest version, below are the list of major changes in CentOS 7.
Kernel updated to 3.10
XFS as default file system
LVM snapshot with Ext4 and XFS
Supports Linux Containers
OpenJDK 7 as default
Switch to systemd, firewalld, and GRUB2
Support for 40G Ethernet cards
More.
This guide will help you perform the CentOS 7 installation on your server.
Step 1: Boot the DVD, Select Install CentOS 7 from the boot menu.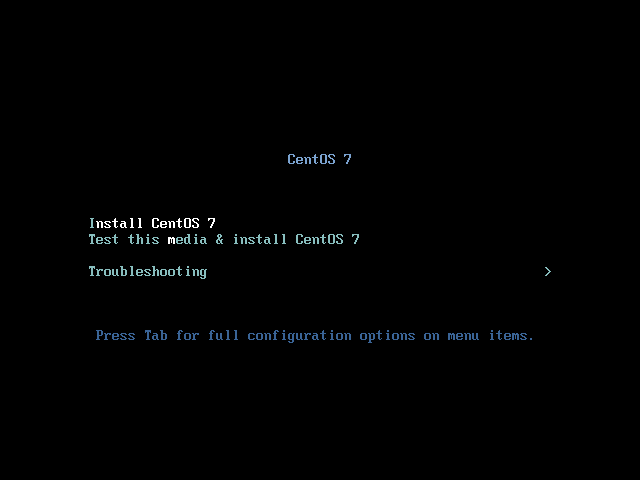 Step 2: Select the language and continue.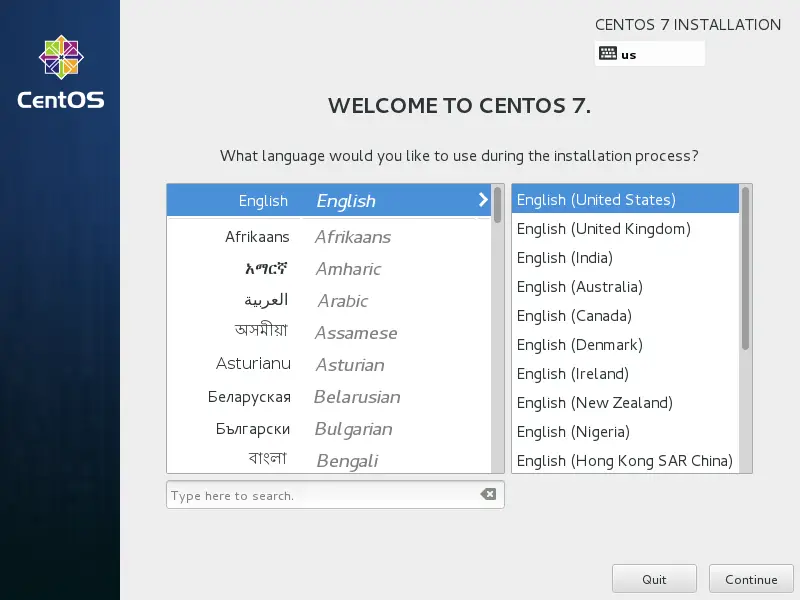 Step 3: Next step is the installation summary, you must require to give an input to clear the warning messages. Other settings are optional. If you want to change the setting, you can click on it; corresponding page will open.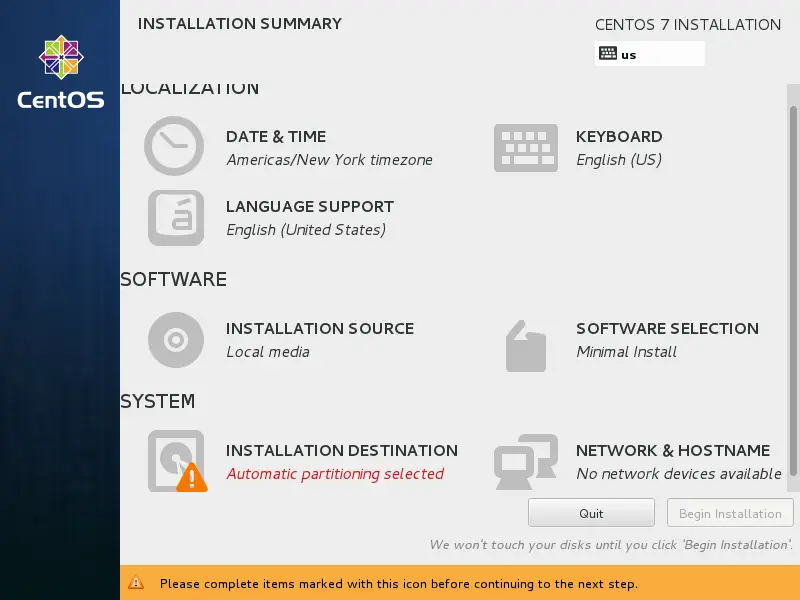 Step 3a: If you click on Date and Time, you will get the following page to change the Date and Time / Time zone. Click on done to save.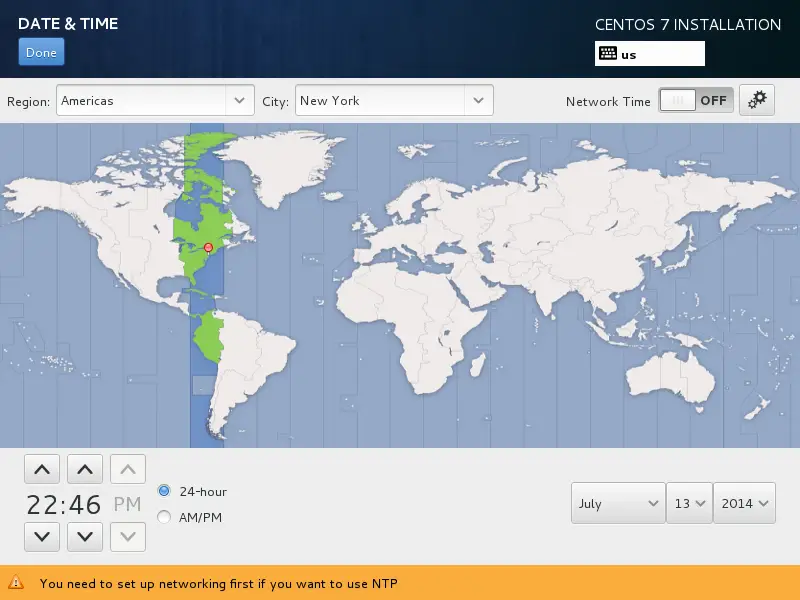 Step 3b: If you click on Software Installation, you will get the following page to change the type of installation. Click on done to save.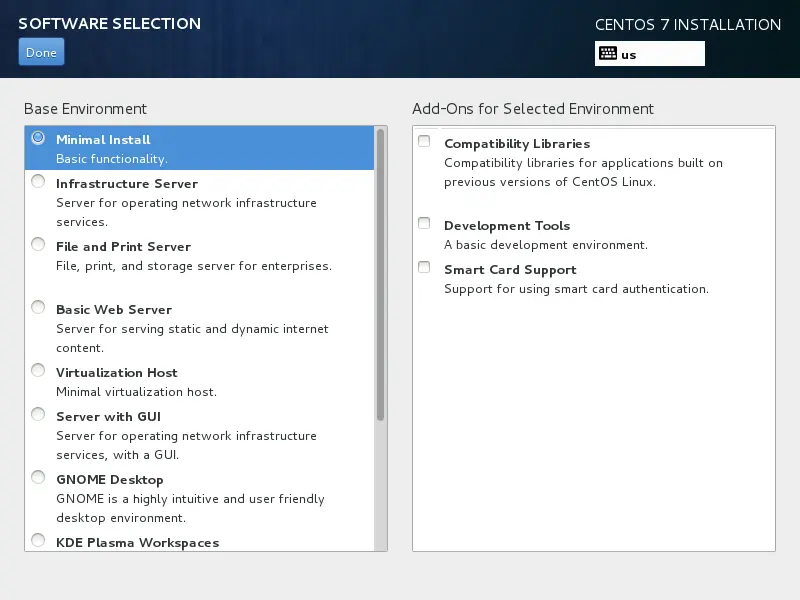 Step 3c: If you click on Network and Host name, you will get the following page to setup network and host name. Click on done to save.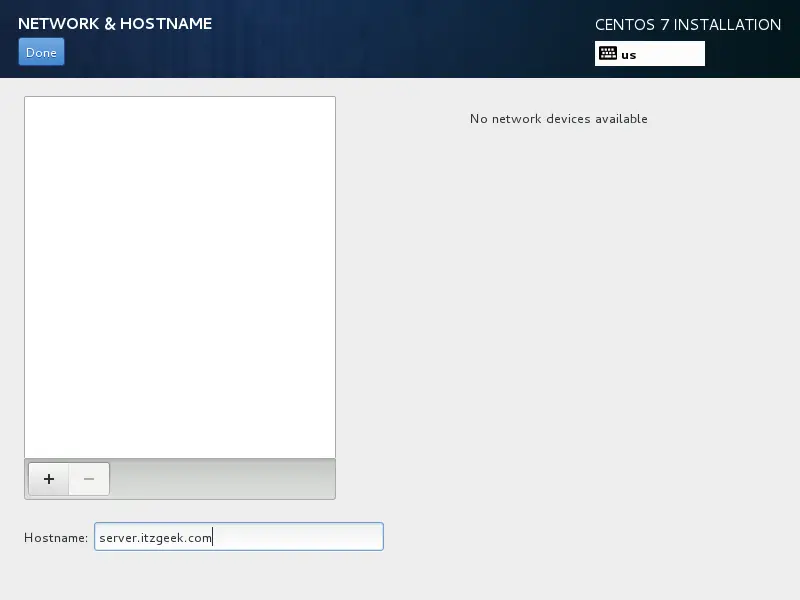 Step 3d: If you click on Installation Destination, you will get the following page to setup disk partitions for the installation. Click on done to save.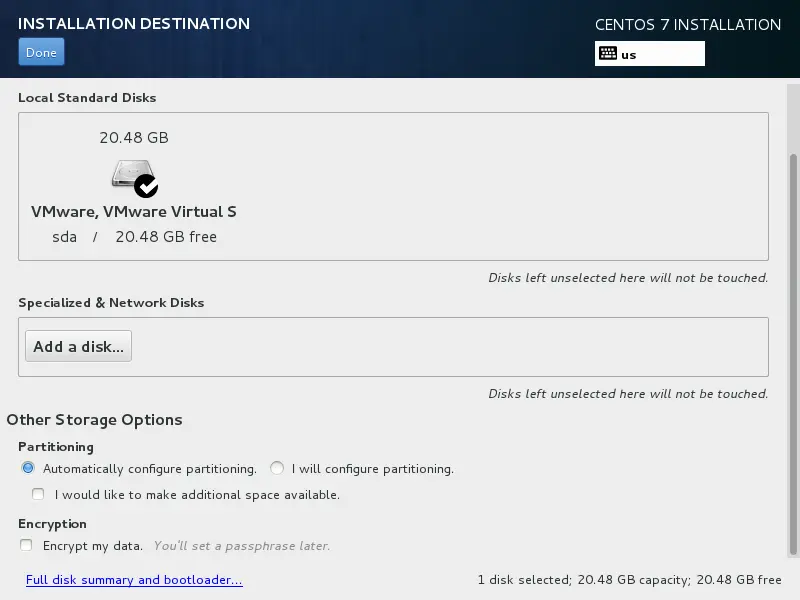 Step 3e: If you have completed the above, you could see no warnings in Installation summary; click on Begin Installation.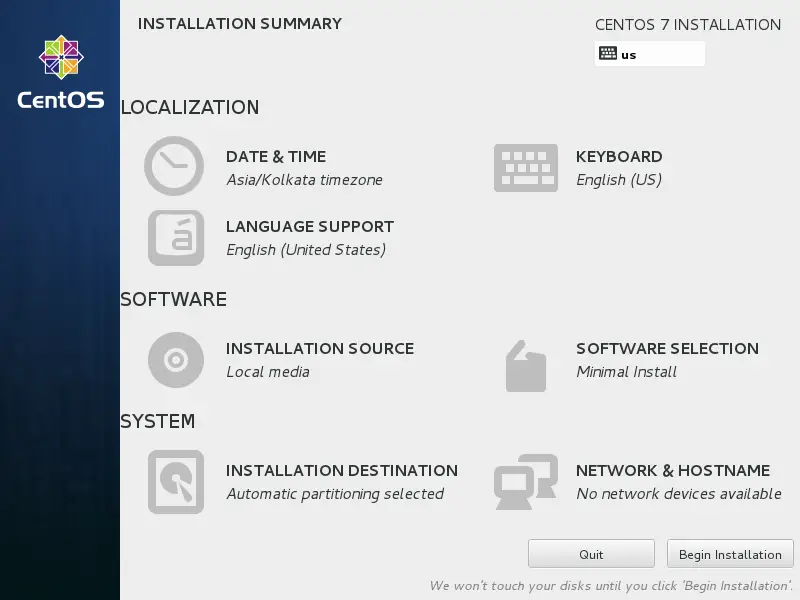 Step 4: Once the installation has begun the installer will start to install the packages; in the mean time you have to setup the following two things.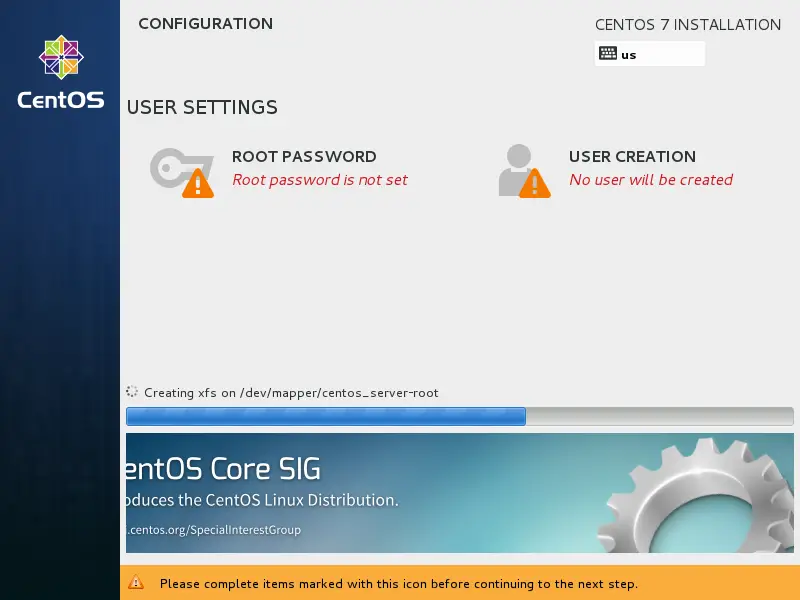 Step 4a: Set root password.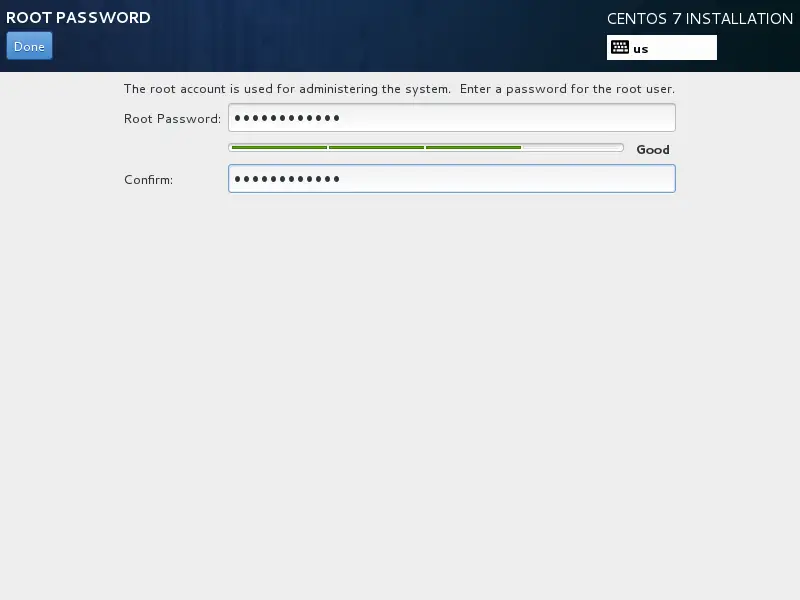 Step 4b: Create a new user (This is optional, can be created later).
Once done, you will be asked to reboot the server.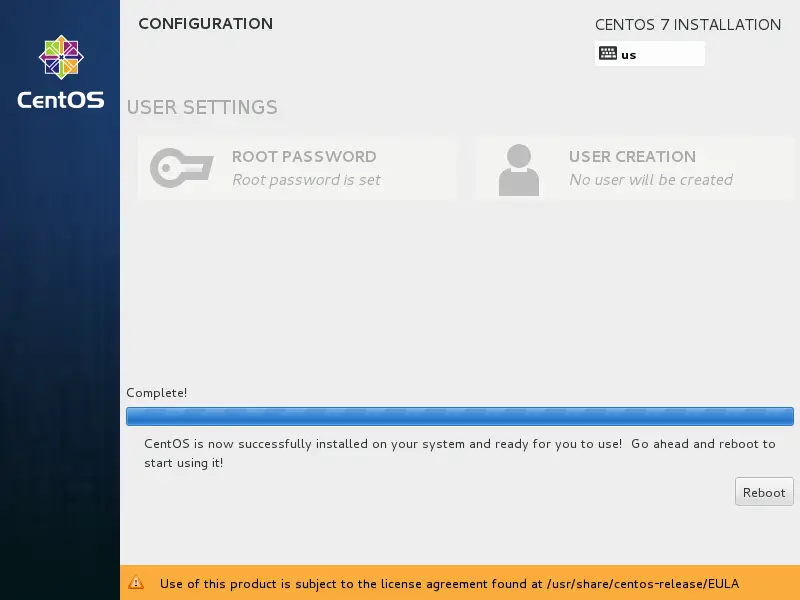 Once rebooted, you will need to perform the post installation setup.