Samsung introduces new laptop – Samsung RF411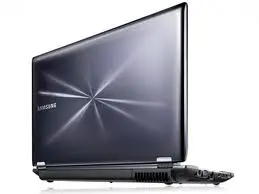 All companies interested in producing a more compact and smaller laptops. Small laptops comes with 13 inch display and  is too small to appear. other than the above size only  15 and 17 inch laptops are available in the market. 
In order to solve these shortcomings, Samsung introduces the new laptop Samsung RF-411. Its total size is 13.6 inches x 9.4 inches x 1.22-1.44 inches. weight is 2.3 kg. This laptop is very stylish.In the upper part of the graphics work with Samsung logo RF-411  label.Keyboard is a silver gray. The laptop has all the ports on the right and left sides. it is thin, it will be much easier to take.
Samsung  RF-411 has the display of 14-inch  with 1,366 × 769 pixels. It has an LED screen and also has a touch pad to scroll.
Configuration of the Laptop:
Core  core i7 2630qm mobile processor with the clock speed of 2GHz. Cache Memory is 6 GB.
It has Mobile Intel® HM67 Express Chipset.
15″ inch LCD display
65 GB Hard disk with speed of 7200 rpm.
NVIDIA GeForce GT 525M graphics card
2GB DDR3 RAM
4 USB ports (2 – USB 3.o and 2 – USB 2.0 ports)
Memory card reader.
Bluetooth 3.0 technology
2 Stereo speakers of 1.5 W.
1.3 MP web camera
The laptop price not yet announced.