Requirements and Features of VMware Workstation 8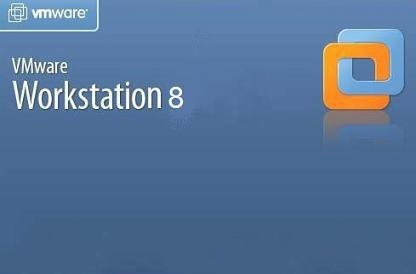 VMware Workstation is a virtual machine software suite for x86 and x86-64 computers from VMware, which allows users to set up multiple x86 and x86-64 virtual machines (VMs) and use one or more of these virtual machines simultaneously with the hosting operating system. Each virtual machine instance can execute its own guest operating system, including Windows, Linux, BSD variants, and others. In simple terms, VMware Workstation allows one physical machine to run multiple operating systems simultaneously.
Hardware Requirement:
When you install Workstation, the installer performs checks to make sure the host system has a processor that meets the following requirements. You cannot install Workstation if the host system does not meet these requirements.
64-bit x86 CPU
LAHF/SAHF support in long mode
You can use CPU-Z or a similar utility to determine if the host system CPU is 64-bit capable. CPU-Z shows EM64T (Intel) or AMD64 (AMD) if the processor is 64-bit capable.
If you plan to install a 64-bit guest operating system in a virtual machine, the host system must have one of the following processors. Workstation will not allow you to install a 64-bit guest operating system if the host system does not have one of these processors.
AMD CPU that has segment-limit support in long mode.
Intel CPU that has VT-x support. VT-x support must be enabled in the host system BIOS. The BIOS settings that must be enabled for VT-x support vary depending on the system vendor. See VMware KB article 1003944 for information on how to determine if VT-x support is enabled.
Features:
Installation Changes and Enhanced Keyboards:
The keyboard filter driver is no longer installed by default. When the driver is not installed, the enhanced keyboard functionality is unavailable and you must press Ctrl-Alt-Ins instead of Ctrl-Alt-Del to send a Ctrl-Alt-Del keystroke to the guest.
Virtual Hardware Improvements:
The display technology has been changed to provide a better experience for Unity users and users who have multiple monitors. These changes also allow you to add a projector to your laptop without restarting your virtual machine.
Virtual machines can now support up to 64GB of memory.
An HD Audio device is available for Windows Vista, Windows 7, Windows 2008, and Windows 2008 R2 guests.
USB 3.0 support is available for Linux guests running kernel version 2.6.35 or later (Ubuntu 10.10) through a new virtual xHCI USB controller.
Bluetooth devices on the host can now be shared with Windows guests.
You can now enable Virtual VT-X/EPT or AMD-V/RVI in the processor settings interface.
New User Interface:
The Workstation user interface has been updated to include new menus, toolbars, and an improved preferences screen.
You can share virtual machines with remote users in this version of Workstation. A shared virtual machine can be accessed remotely by other instances of Workstation. You can use the new AutoStart feature to configure shared virtual machines to start with the host system.
Remote Connections:
In this version of Workstation, you are no longer constrained to working only with virtual machines that your computer has enough power to run. You can use the new Connect to Server feature to connect to remote hosts running Workstation, ESX 4.x and later, and VMware vCenter Server.
Upload to ESX/ESXi and vCenter Server:
VMware OVF Tool is now integrated with Workstation so that you can upload a virtual machine from Workstation to a remote server running ESX, ESXi, or vCenter Server. After connecting to a remote server, you drag the virtual machine from the local My Computer section of the virtual machine library to the remote server.