How to backup the Saved Passwords in Mozilla Firefox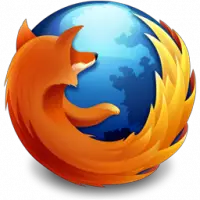 Everybody knows How to backup the bookmarks in Mozilla firefox. But i was wondering how to take the backup of my all saved passwords, because i was having more than 100 passwords in saved password. it is very difficult for me to remember all the passwords. That time i have found one Add-on in Mozilla site to export and import the saved passwords.
1. First go to the password-export Add-on from Mozilla Site.
2. Click on Add to forefox button
3. It will start to download the add-on. once downloaded it will ask you for the confirmation of Trusting the Add-on.
4. Restart the firfox
5. Go to Tools  —–>  Options  —–>  Security  —–> Import/Export Passwords
or
5. Go to Edit  ——>  Preference   —–>  Security   —–> Import/Export Passwords
6. Then you can start to Backup by clicking on Export Password
or
6. Then you can start to restore by clicking on Import Passwords
Screen Shots: