How to rip and convert Blu-ray discs to MP4 to enjoy movies anytime and anywhere
What is Blu-ray? You may have heard of Blu-ray many times before but have no idea about what Blu-ray truly is. Here I will give you a quick introduction to Blu-ray. In a nutshell, Blu-ray is a data storage format for the digital optical disc. You might consider Blu-ray format as an upgraded version of DVD. The Blu-ray format is able to store a larger volume of video in high-definition (HDTV 720p and 1080p) and ultra high-definition resolution (2610p). If you feel dizzy about these technical terms, just remember that Blu-ray discs can store more videos and provide better display experience compared with DVD.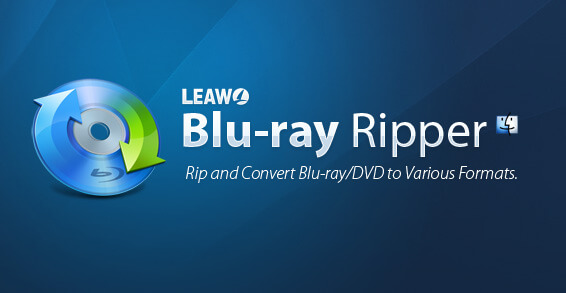 So what is MP4? We use MP4 almost every day. MP4 is shortened from MPEG-4 which is a method of defining compressing of audio and visual (AV) digital data. This kind of format is widely used in Android devices, iOS devices, and computers. For movie lovers, they can transfer the videos from PCs or Macs to their mobiles devices to watch them during their leisure time at any places like subway, classroom and even in the bathroom. Isn't that convenient?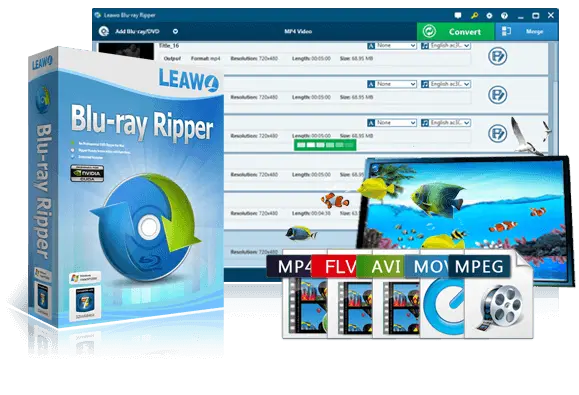 However, here comes the problem. What if a person has collected or burned many Blu-ray discs? Is that person able to store the Blu-ray discs in MP4 or any other formats that can be easily saved on hard disks? The answer is yes. Only he or she needs a powerful tool to offer help, and Leawo Blu-ray Ripper can be counted on.
Leawo Software is a very professional technical company produces software in a wide range. Moreover, Blu-ray Ripper is their flagship product. It can help users to achieve the aim to rip and convert Blu-ray discs to other digital formats easily. People who are familiar with Blu-ray technology may doubt that the biggest problem of ripping Blu-ray is that many Blu-ray discs are under the protection of encryption. However, with Leawo Blu-ray Ripper, you don't have to worry about it at all. What makes Leawo Blu-ray ripper stands out is exactly its strong decryption ability. No matter where the discs are from, in which movie studio the discs are produced, this BD ripper can decode them all. So Leawo Blu-ray Ripper is well deserved the title as the best one among all the Blu-ray ripper in the market.
This software has upgraded multiple times and been very stable now. Win and Mac version are both available. Usually, one-year use permission costs $44.95 and lifetime permission costs 99.95. However, recently Leawo software held a year-end big promotion sales, and everyone can get a 20% discount off on the Blu-ray Ripper. It's even more exciting that a free DVD ripper can be obtained by voting your favorite superheroes. The activity will last to end in January 2018. Come and join in this special event to win yourself a free DVD ripper and $10 Amazon gift card!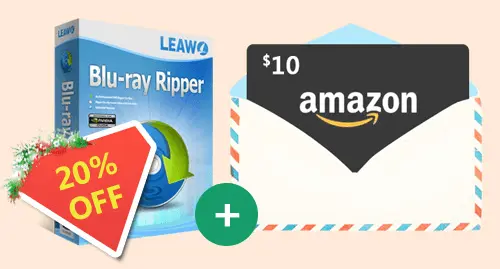 In fact, the functions of Blu-ray Ripper are far more than ripping Blu-ray to MP4. You can make use of it to solve almost all the issues related to ripping and converting Blu-ray or DVD. The operation process is also quite easy to learn. More detailed information about this Blu-ray Ripper, please click here.