How to Recover Data from Windows PC Easily
While technological advancements have introduced us to newer possibilities of data storage, it has also led to rampant issues of data loss. After all, you might accidentally delete the files from the system or your hard disk might get corrupted. Such instances might cause you to lose all valuable data. If you had faced such scenarios previously, then we can offer the perfect solution in the form of data recovery wizards. So, read on to know more about the same and also the best recovery tool which can help you retrieve back all those files in an easy manner. 
 Possible ways to recover lost data
Restore back the files from Recycle Bin.

Restore your files with File History if you have previously taken backups on your Windows 10 PC. Alternatively, you can connect a hard drive to your system if the backups have been taken externally. 

Use a data recovery tool like EaseUS Data Recovery software.
EaseUS Data Recovery Wizard
When it comes to data recovery, EaseUS Data Recovery Wizard offers unparalleled results with its streamlined interface and massive possibilities that can help you take care of data lost from computers, mobile phones, hard drives, and similar devices. This free data recovery software is compatible with more than 1000 file types so that you can enjoy a holistic solution for your audio, video, and image recovery. Be it normal or formatted drives, EaseUS Data Recovery Wizard can help with the recovery of deleted files in a streamlined manner with a high success rate. 
The easy-to-use interface of the recovery wizard makes it well suited for being used even by amateurs without much prior expertise. The similarity of the tool with Windows File Explorer further adds to its user-friendliness. Since it supports both SDD and HDD, you can recover files from both these drives using the free tool which is also effective in recovering corrupted files from the system. This trustworthy application is available in more than 20 different languages and has a wide global user base who simply can't get over its ability of unlimited data recovery. 
Steps Of Recovering Data Using EaseUS Data Recovery Wizard
Choose the location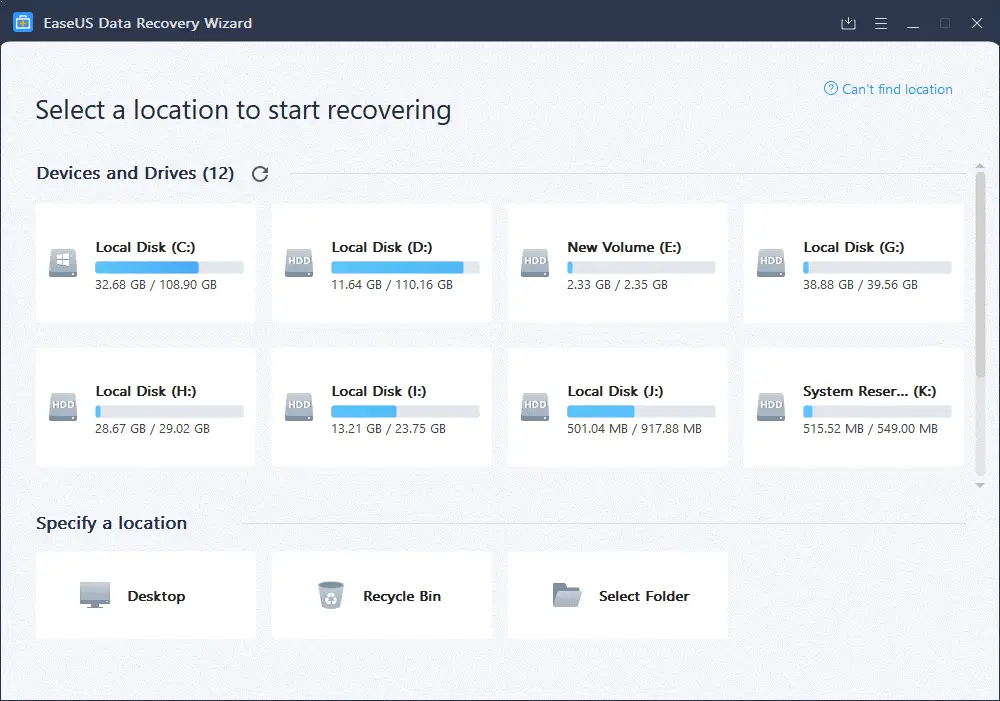 Primarily, you need to decide on the location from where the data has been lost. Here you can either select a particular drive or a folder to initiate with the scanning process. Lost partitions are also displayed in this step as EaseUS wizard conducts a search for all the deleted files which can still be recovered. 
Conduct a Scan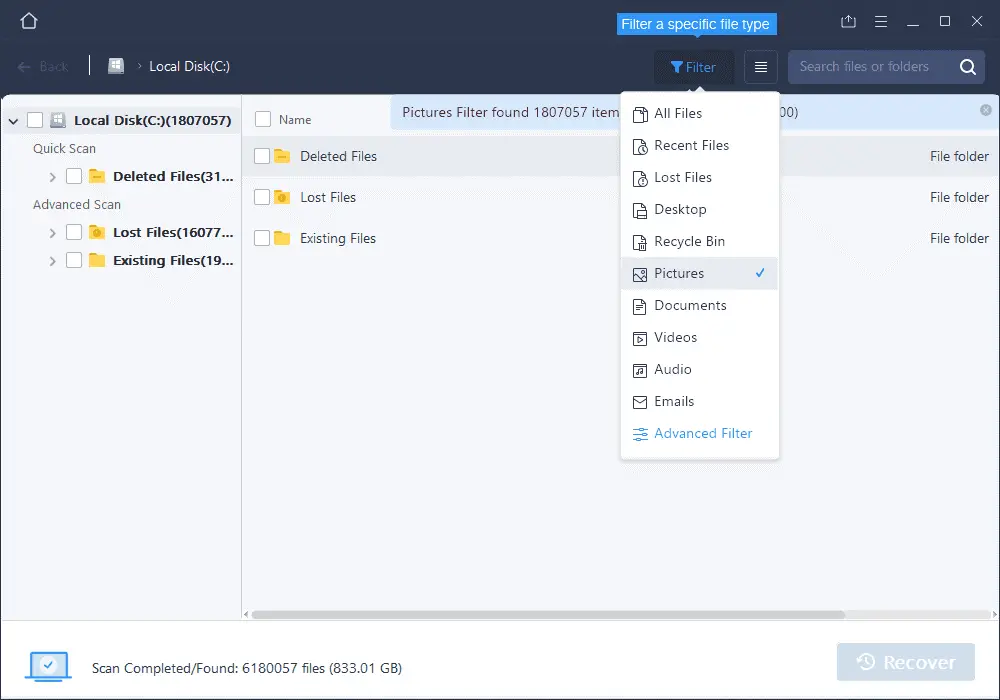 EaseUS Data Recovery Wizard scans for the lost files in two separate modes. Under the Quick Scan module, it searches for all deleted data by banking on a basic algorithm. Next comes Advanced Scan which runs sector by sector examination of the storage device for delivering more in-depth results. The second scan is undertaken in the search of files that might have gone unnoticed in the Quick Scan mode. Thus, if your desired file gets recovered in the first scan, then you don't need to proceed with the second one. 
Preview & select the file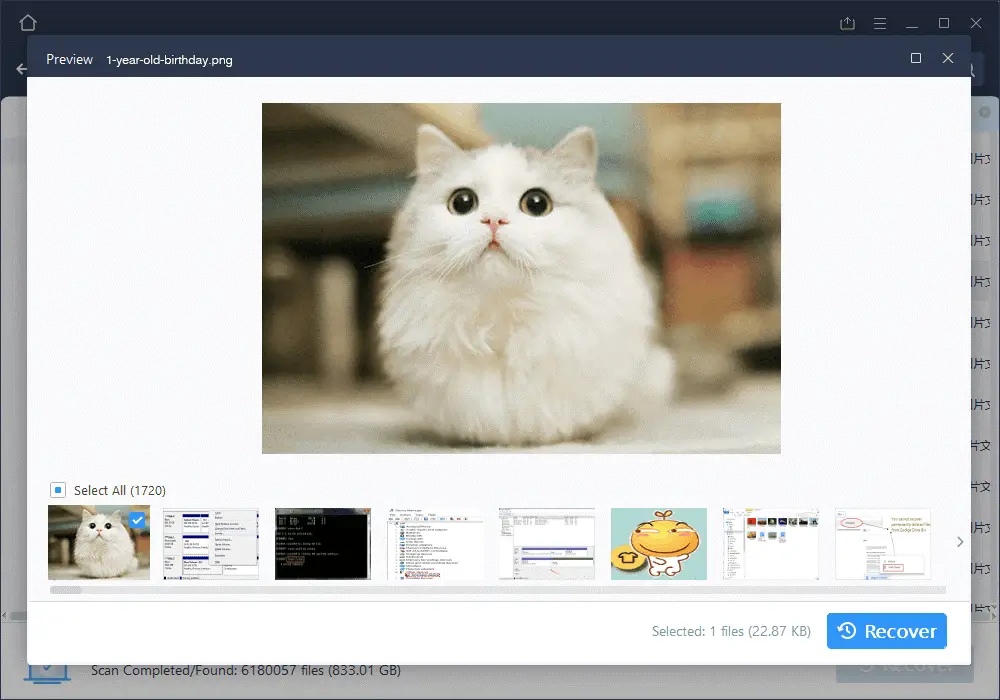 On completion of the scan, EaseUS Data Recovery Wizard lists out all the recently deleted files so that you can recover them easily as per convenience. Users can even preview the files prior to proceeding with their recovery. The 'Filter' function offers fast access to the files by sorting them according to specifications. However, it is always advised not to save the recovered files in the same place from where it was lost initially. On selecting your desired files, you need to click on the Recover button to initiate the process. The scanning process can be initiated, paused, and resumed for customizing the entire data recovery schedule.
Besides, another standout advantage EaseUS holds over other similar tools is the ability of photo recovery and video recovery with the repair function. Though that's very basic, can help a lot when the photo or video is not badly damaged. 
Final Words
When it comes to file recovery, EaseUS Data Recovery Wizard is a trusted name. While the market is filled with 'n' number of recovery tools, most of them end up corrupting the data rather than recovering the same. But this is not the case with this software which operates in a secure fashion to render smooth and efficient results.