How to Make Extra money from Blogging – Why Choose Blogging for Making Extra Money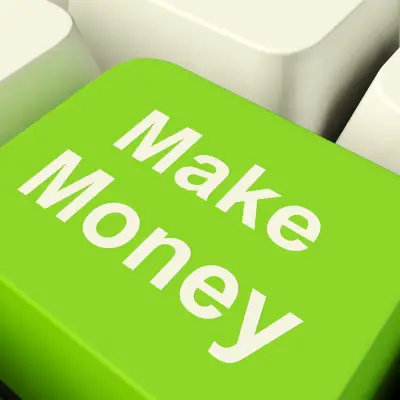 If you are looking for a way to make some money online, forget online surveys and crowdsourcing sites, why not try blogging? Blogging is a great option for those who are looking to create some income online and if done well, can be quite a lucrative profession. But why exactly is blogging such a great way to go about earning online and why should you choose to make money by blogging?
Why blogging:
The first thing that is great about creating your own blog is you can choose a topic or niche that you are passionate about; this gives you the ability to spend your time writing bout topics that are interesting to you meaning that you will be able to get true enjoyment from what you are doing. It is also a great feeling when you write articles that are useful to other people, and you are able to help, entertain or teach them.
Be your own BOSS:
Being the author of your own monetized blog has several other great advantages. One of which is the fact that you are the master of your own schedule. As long as you write regularly, you are able to write when it is suitable for you. Many blogging site builders have schedulers that mean that you can write your content when you want and then schedule it to be released at a later date or time.
How to Make Extra Money from Blogging:
Becoming a Publisher:
So, we have discussed that you will be able to write what you want (within your niche of course) and when you want, but how can you make an income from blogging and why is it such a great way to earn some extra money? The first way that you can make money off a blog is by placing ads on your blog. Google Adsense, Chitika, sovrn, and many others who offer an excellent program called "publisher" where you can register yourselves and get your application approved for placing their network of ads.
A great thing about using ads like these is that you can put them into most, if not all of you blog posts and they can continue to earn you a recurring passive income long after the initial posting date of your blog article.
Be an Affiliate:
Another great way to earn money is becoming an affiliate for a particular product or the e-commerce site. If your site is well respected for the reviews of any digital or consumer products, you can influence the visitors buying that product through your site by placing an affiliate link on the articles.  You will earn money (commissions) whenever visitor by a product through the affiliate link, through this, you can earn 100 times more than publishing program (i.e., Google Adsense).
Affiliates commissions ranging from 10% to 50% of actual sale value of products, sometimes you can also get recurring commissions on renewal of digital products by the user (ex. Semrush)
Amazon Affiliates and Ebay Partner Network are the best to try out at an earlier stage. You will start receiving emails from the marketing agencies asking you to become an affiliate for their product once you become highly successful in terms of blogging.
Writing a Reviews:
Another great way to easily make some money through blogging is to write product reviews. You can put buy links into the review article and make some more money that way. Reviewing the product is one the hot topics in the online world, it helps you to bring more traffic to your site which indirectly helps you earn money through publishing as well as affiliating.
Placing Sponsored Post:
Sponsored post is another way of driving traffic to the target site for which you will be paid by the promoter. The marketing agencies (sponsor) pays well for placing their post on high traffic website, varies from 100$ to 1500$, depends on the popularity and domain authority. I have been paid well (80$ to 120$) for placing sponsored content on ITzGeek.
Conclusion:
Many very successful bloggers make large amounts of money from their sites and are also well respected. Some professional bloggers end up being minor celebrities. Finding success in the field of blogging is not necessarily hard. It is just a matter of being yourself and having a little bit of fun. As long as you are consistent and deliver great content to your readers, they will bang your earnings.
So for a way of making money online that is fun and enjoyable for you, gives you the ability to do something that you are passionate about while you are helping others, why not try blogging for making money? It is such a popular and easy way to make some money online that gives you the freedom to call the shots, be your own boss and be yourself. Give blogging to make money a try today!