Install Skype 2.2 Beta on Ubuntu 11.10 | Install Skype on Ubuntu Linux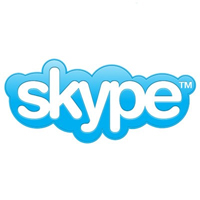 Skype is the most widely used software application for voice, video, and instant messaging over the Internet. Phone calls may be placed to recipients on the traditional telephone networks. Calls to other users within the Skype service are free of charge, while calls to landlines, telephones and mobile phones are charged via a debit-based user account system. Skype has also become popular for its additional features, including file transfer, and videoconferencing. it has more advantage than empathy because it just only the instant messenger for social network. Ubuntu has official software repository partnership with skype, so the installation will be quiet easy.
Method 1:
Open the Ubuntu Software center from Dash, search for skype and click on more info.
Click on Install, type the root password on authenticate window. Ubuntu software center will start to download and install skype.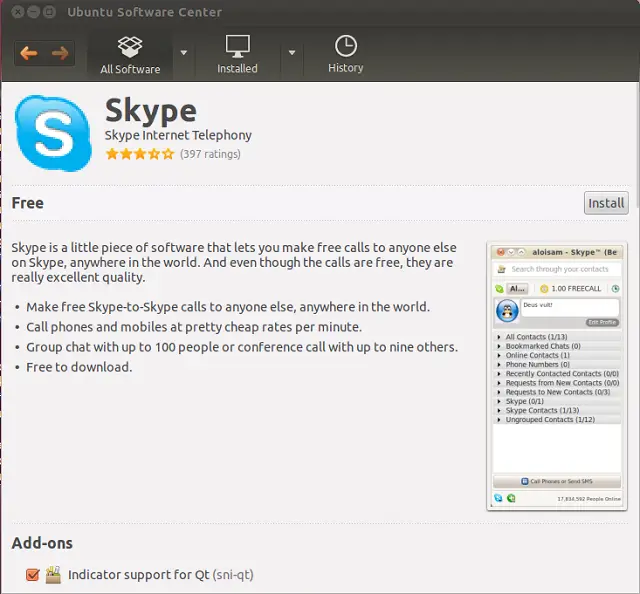 Method 2:
Open Terminal ( Dash Home  ——> Search for Terminal).
Install Skype using the following command.
raj@geeksite:~$ sudo apt-get install skype
[sudo] password for raj:
Reading package lists... Done
Building dependency tree
Reading state information... Done
The following extra packages will be installed:
  libxss1
The following NEW packages will be installed:
  libxss1 skype
0 upgraded, 2 newly installed, 0 to remove and 272 not upgraded.
Need to get 23.6 MB/23.6 MB of archives.
After this operation, 30.0 MB of additional disk space will be used.
Do you want to continue [Y/n]? Y
Method 3:
Download the Skype for Linux, first install it dependencies.
raj@geeksite:~$ sudo apt-get install libxss1
Now install Skype.
raj@geeksite:~$ sudo dpkg -i skype_2.2.0.35-0oneiric2_i386.deb
Start Skype.
raj@geeksite:~$ skype
That's All. Why are you waiting? go and install it on Ubuntu and start making calls to dear ones.