Ubuntu Installation | How to install Ubuntu?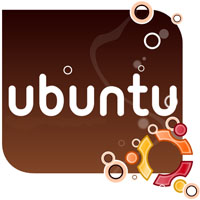 In this we are going to install the Ubuntu Server 10.10 Maverick Meerkat, you can get it from official website. This is freely downloadable; here i used the server Ubuntu 10.10 DVD edition of the Ubuntu. If you like to get DVD pls click here.
Select the language and press enter
Following screen shows the options that you can select.
For installing pls select Install Ubuntu
Starting Screen this will take some minute
Click forward on the welcome screen
Click Forward on Preparing to install Ubuntu screen
Next is allocating Disk Space to installation, There will be two option if you don't have advanced knowledge of portioning leave as it is and click forward.
Click Install Now.
The following is formatting of partition's that will done automatically.
Type the name of the location where are you? Screen and click forward.
Select the default keyboard layout.
Fill up your information on who are you?
Installation of Ubuntu has been started.
Click on restart now to complete your installation.
Once restarted, you will get a login screen. Provide appropriate credential to successful login (which given by you on who are you window).