India celebrates 63rd Republic Day today – Google Doodle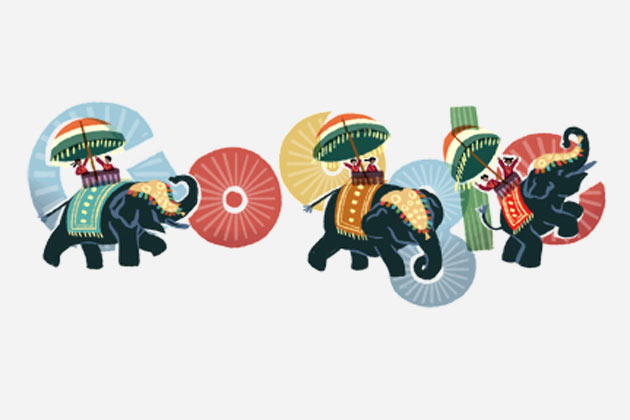 The search giant posted doodle for India's 63rd Republic day, The Google doodle commemorating India's 63rd Republic shows National Bravery Award winning children riding on the backs of decorated elephants, it look  like the actual parade on Rajpath, The Google logo in the background.
This the second Republic Day doodle to feature on Google India's home page. The Republic Day of India Google doodle will be visible to all google.com and google.co.in users.
The first Google Doodle was created by Larry Page and Sergy Brin Google in the year 1998 to mark the celebrations of the Burning Man Festival. Google currently has more than  1000 Doodles.Google recently announced the revamp of its Doodle site  (www.google.com/doodles) which houses all Google doodles since the very first back in 1998.