How to Install CentOS 6 on PC | Setup CentOS 6 Installation – Post Installation Configuration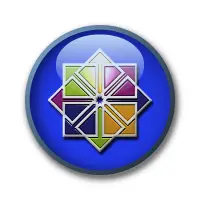 From the my last post of Installation CentOS. After successful installation CentOS 6, we still have to configure it the first time we use it. The steps below will guide you in setting it up.
Step 1: Click Forward on Welcome window.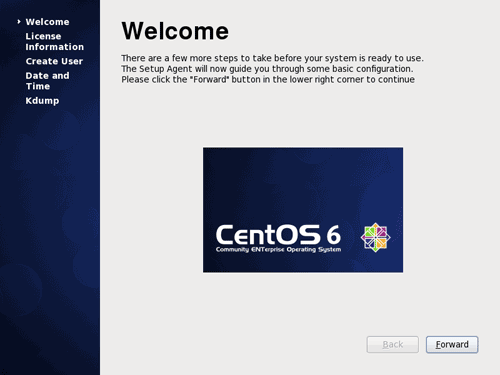 Step 2: Click Forward on License Agreement window.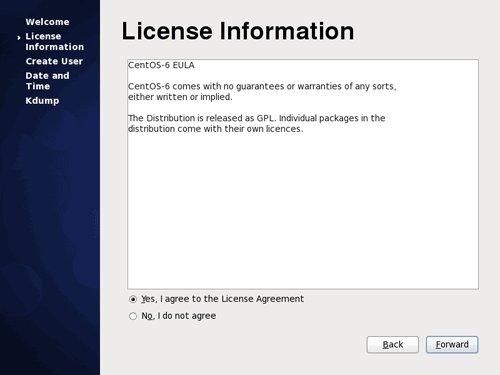 Step 3: Fill the information in Create User window and click Forward.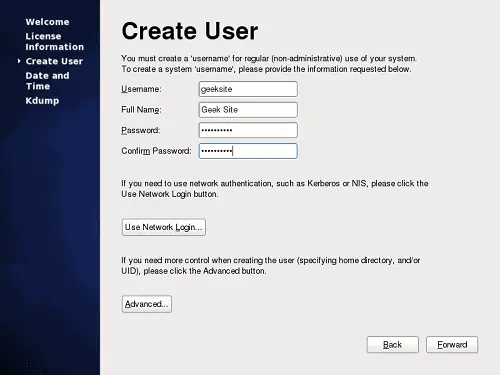 Step 4: Verify the Date and Time settings and click Forward.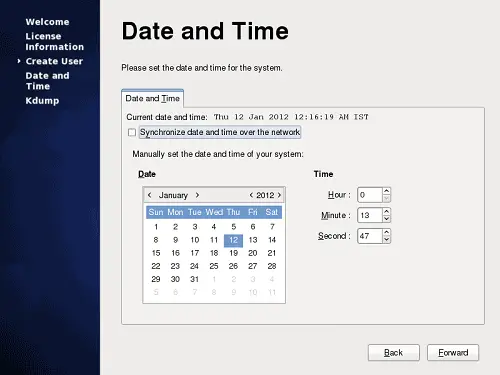 Step 5: Click finish in the Kdump window.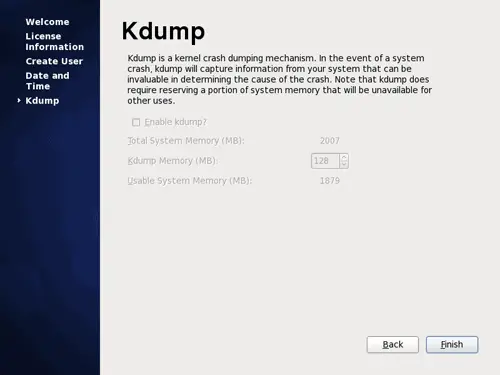 That's All!. Now the machine is ready with CentOS 6.