Install Linux Mint with Windows 8 | Dual Boot Windows 8 and Linux Mint 12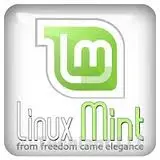 If you are tech person, you might want to test the Windows 8 and Linux Mint 12 on the same PC, Here is the best way to get both working in dual booting method.
Before installing the Linux Mint you should know the requirements.
x86 processor (LinuxMint 64-bit requires a 64-bit processor. LinuxMint 32-bit works on both 32-bit and 64-bit processors).
512 MB RAM (1GB recommended for a comfortable usage).
5 GB of disk space (Recommended 10 GB)
Graphics card capable of 800×600 resolution
CD/DVD drive or USB port
Download the ISO image Linux Mint (x86) or Linux Mint (x64).
There are lot of way to make dual boot of Linux Mint and Windows 8, Here is the simple and easiest way to install.  If the machine have enough space to install Linux Mint, you can go directly to install it. If your Windows 8 and other partitions occupies full hard disk and does not have enough space for install follow the steps to make free space on hard disk using Windows 8 Disk management.
Step 1: Go to Run (Win + R) and Type diskmgmt.msc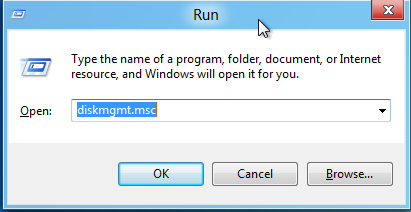 Step 2: Above command opens Disk management console, you can find your hard disk with allocation of space. if you see my disk management console, you will find C drive ie system drive allocated with full hard disk space.
Step 3: In Windows 8, you have option to shrink the partition and make free space by Right clicking on System Drive partition.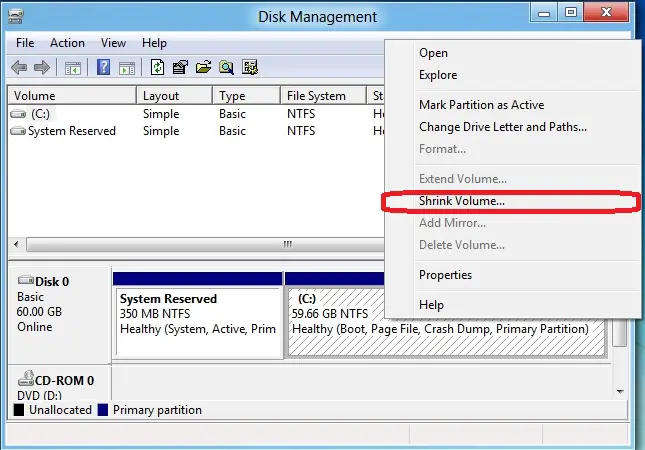 Step 4: Here i am making 15GB free space for installing Linux Mint. Enter the amount of space to shrink ie 15*1024 MB.The following amount (15360MB ) should be enter on the box.
Step 5: Now you will find 15GB unallocated space on your hard drive.
That's all! Now you made free space for installation, Start your PC and make the CD/DVD ROM to boot first.
Step 6: Normally DVD should boot automatically, you can interrupt by pressing any key and select Start Linux Mint.
Step 7: Once DVD booted, you will reach to live desktop of Linux Mint.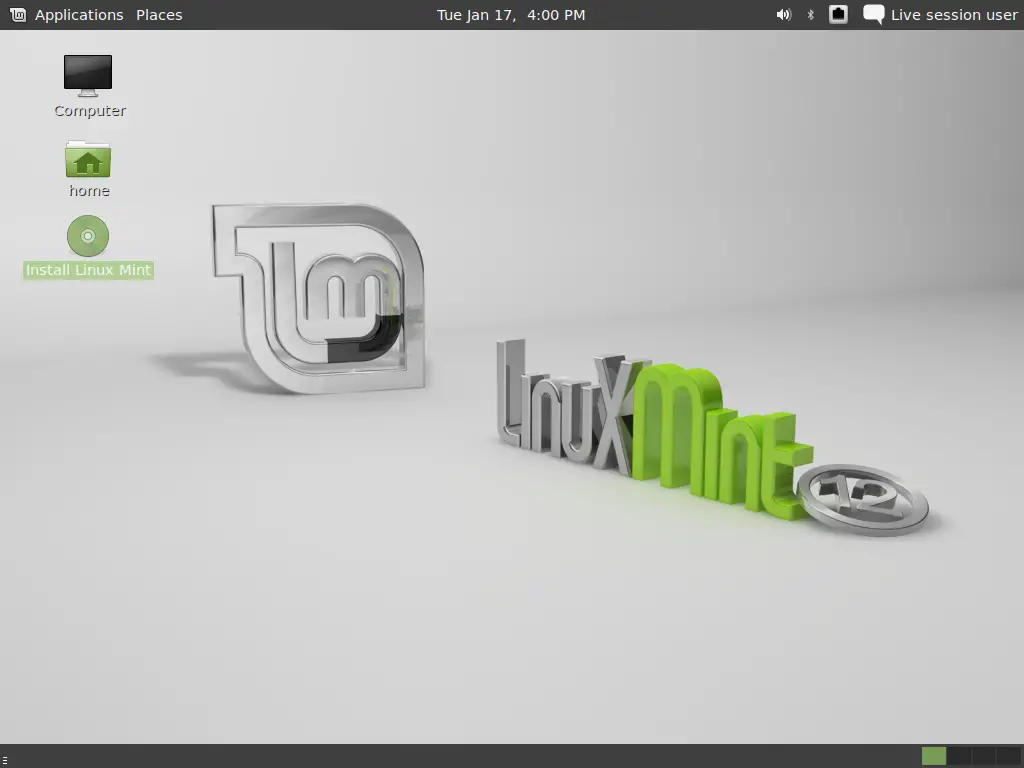 Step 8: Double click on Install Linux Mint, click Continue on Welcome page.
Step 9: Click continue again.
Step 10: Select Something else radio button to install Linux Mint along with Windows 8 and then click Continue.
Step 11: Once you have clicked on continue you have to choose the partition for installing Mint. Already we have made 15GB free space and you can find it this screen. It is called as free space and placed at end of partition list.
Step 12: Click on Add button or Double click on Free space, Leave all the default configuration and select the Mount point as / from drop down menu.
Step 13: Click on Install Now.
Step 14: Follow the onscreen instruction and continue the installation. Once all the configuration done, the mint will start to install on hard disk.
Once installed, you will get following grub menu while starting PC. By default Linux Mint will boot first, you can have option to choose the operating system that you want boot.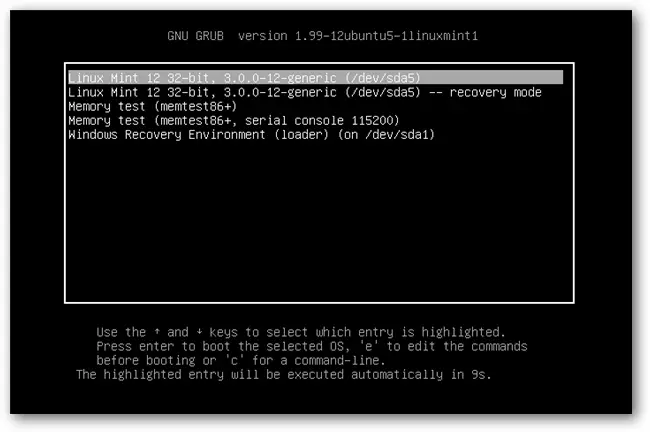 That's All! You have successfully made dual boot of Linux Mint 12 and Windows 8 on same PC.