Ubuntu 20.04 LTS – All the Rumors You Need to Know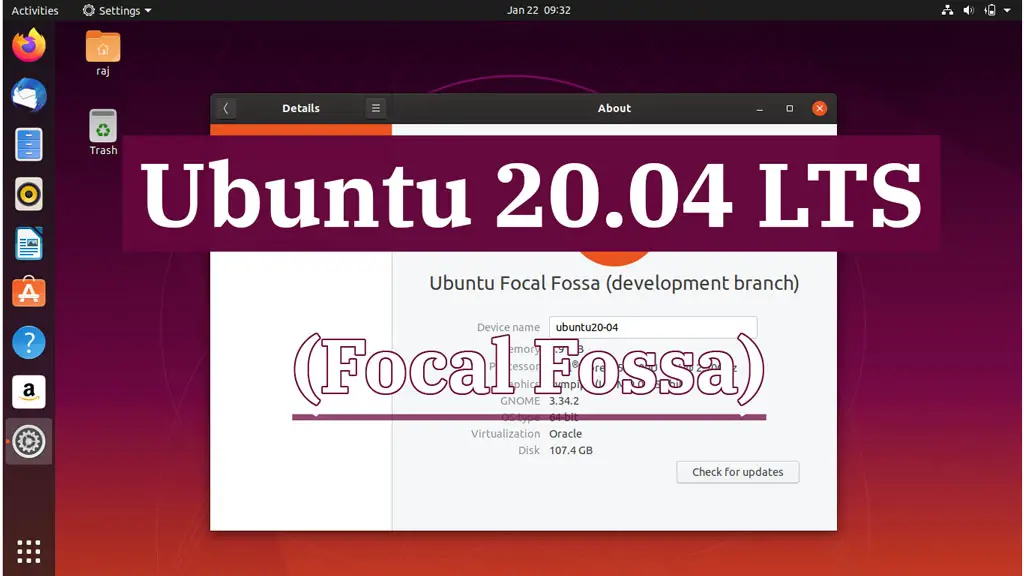 Slowly but surely, Ubuntu has found its place in many people's hearts today as their Linux distribution of choice – and for good reasons. If there is one thing the Canonical team is known for it is quality. They never fail to deliver just what users want – be it the long term support (LTS) or regular Ubuntu desktop and server version.
Since the last major upgrade seen in Ubuntu 19.10, hopes have been running high on what the new version – Ubuntu 20.04 would come with. What is new? What would it be called? When are we expecting it?
In this article, we hope to answer all of these and more. Stay glued!
Introducing the Focal Fossa
Upcoming Ubuntu 20.04 codename would be nicknamed Focal Fossa
… and it shall be called the Focal Fossa. Okay, imagine the Lion King scene where Simba was introduced to the entire kingdom. Got it?! Exactly!
The Canonical team made the big reveal sometime last year. Going by early reports, we do know that the upcoming Ubuntu 20.04 codename would be nicknamed Focal Fossa – following the double F precedence set by the 7.04 version – Feisty Fawn.
Again, the Canonical team showed that they put thought in everything they do, not just the features. A close look at the meaning of Focal Fossa tells you everything you need to know about this new version. Not only would it be the best yet – as in the center of it all (Focal point), it would also be as fierce as Madagascar cat (Fossa). Scary!
Ubuntu 20.04 Release Date
Ubuntu 20.04 LTS released on April 23, 2020
It is a New Year already. I am sure you are dying to meet the new Ubuntu 20.04 LTS. Me too! Well, the Canonical team revealed that we do not have to wait for so long. Yes, you read right. The fiercely sought-after Linux OS will be available as early as the beginning of the second quarter of 2020 – April 23, to be precise.
So far, everything is going as planned in the Ubuntu Focal Fossa Release Schedule. The team already completed the testing phase earlier this month and is set to launch the freezing phase in March.
By April 23, all I's would be dotted and all T's crossed for the long-awaited release.
| | | |
| --- | --- | --- |
| Week | Date | Events |
| 24 | April 2nd | Beta Freeze (Monday), Beta (mandatory) |
| 25 | April 9th | KernelFreeze, NonLanguagePackTranslationDeadline |
| 26 | April 16th | FinalFreeze, ReleaseCandidate, LanguagePackTranslationDeadline |
| 27 | April 23rd | FinalRelease, Ubuntu 20.04 |
Credit: Ubuntu Release Page
Furthermore, as with all LTS, the support for this version would be 5 years. After this, maintenance would be discontinued.
Note: Its predecessor Ubuntu 18.04, released back in 2018, would be going out of the market in 2023, as every LTS is supported for 5 years – both on desktops and servers.
For industries and enterprises that wish to acquire extended maintenance, the Canonical team is pleased to announce an Extended Maintenance Release (ESM) that offers an additional 5 years. Fantastic, isn't it? I know!
Astounding Features You Should Look Out For
As stated above, the LTS version is typically focused on improving or hardening existing functionalities, not necessarily adding new ones. This is because this version is completely enterprise-based. Notwithstanding, here are some of the noteworthy features you should totally look out for in the soon-to-be-released Ubuntu 20.04 LTS.
1. A New Theme is Coming
Although Yaru has been the user interface since the last LTS – 18.04, we might be in for a little touch up this time. The Yaru team disclosed that a new theme is on the way. This time darker and yet more colorful. We can't wait!.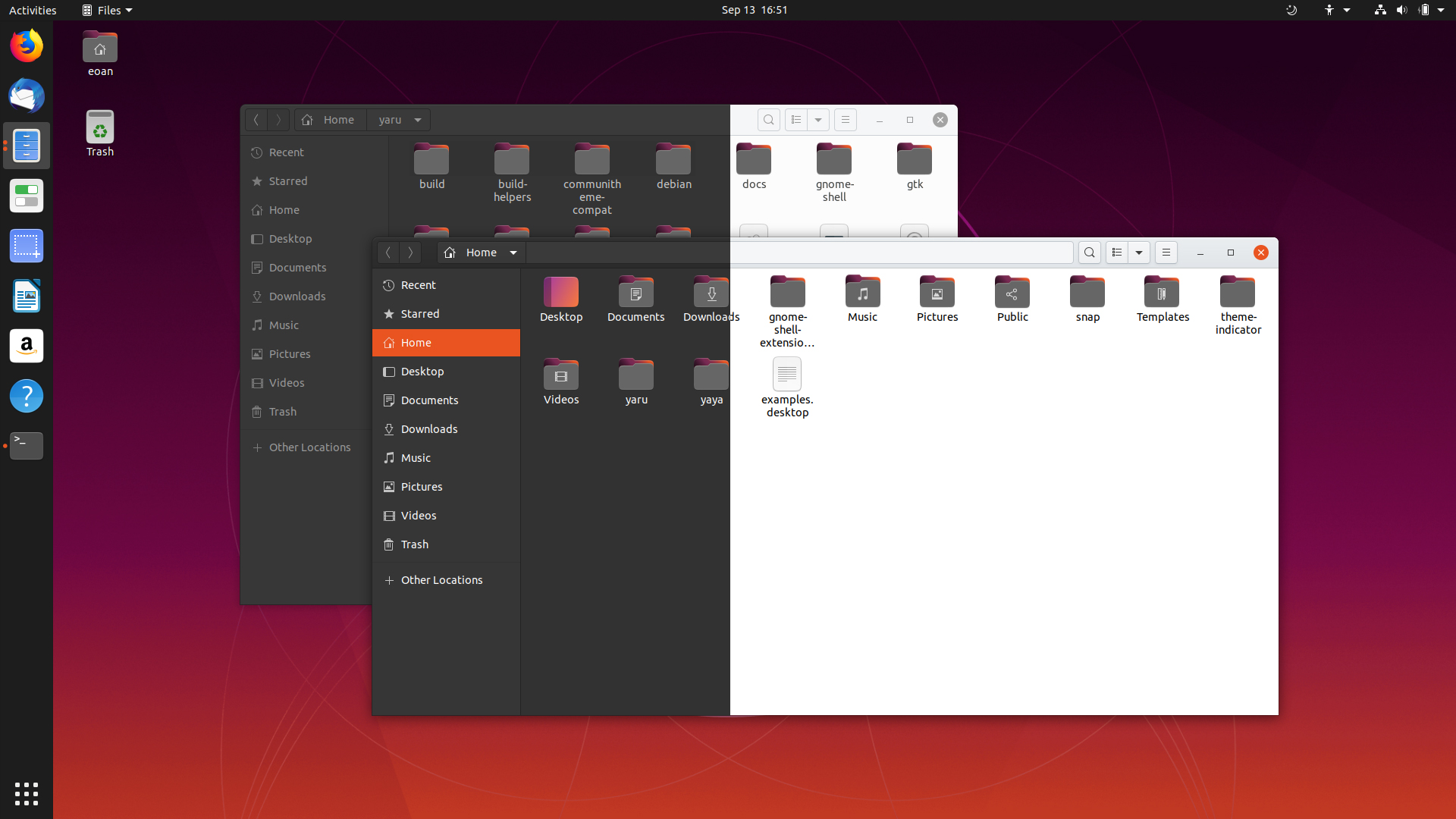 2. More Ubuntu-Like
Another noteworthy feature to look out for is the color change in check-boxes, switches, and radio buttons. The team revealed that there will be a color change from the usual green to Ubuntu aubergine.

3. Goodbye Amazon Web Launcher
Remember when you thought you won't see the last of the Amazon web launcher? Hold that thought. We may be bidding the launcher farewell for good.
Other notable features include;
Linux Kernel 5.5
New wallpapers
GNOME 3.36
Smaller .iso image
Fractional scaling
Multi-monitor support in GDM
Faster ZFS support
Gaming-related improvements
Better GNOME Shell performance
Lightning extension added to Thunderbird
Download Ubuntu 20.04
Ubuntu 20.04 final release is yet to be released. However, you can try daily build to get your hands on Ubuntu 20.04.
Download Ubuntu 20.04 LTS (Focal Fossa) – Daily Build
Conclusion
Do let us know what you feel about the new features of Ubuntu 20.04. Please share your thoughts in the comments section.
Image Credit: Ubuntu Blog.