The Document Foundation Announces LibreOffice 3.5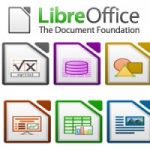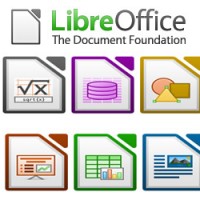 The Document Foundation announces LibreOffice 3.5, the third major release of "the best free office suite ever", which shows to end users the improvements derived from the development strategy adopted since September 2010. LibreOffice 3.5 derives from the combined effort of full time hackers – the largest group of experienced OOo code developers – and volunteer hackers, coordinated by the Engineering Steering Committee. 
New features in LibreOffice 3.5:
Writer
a new built-in Grammar checker for English and several other languages
improved typographical features, for professional looking documents
an interactive word count window, which updates in real time
a new header, footer and page break user interface
Impress / Draw 
 an improved importer of custom shapes and Smart Art from PPT/PPTX
 a feature for embedding multimedia/colour palettes into ODF documents
 a new display switch for the presenter's console
 new line ends for improved diagrams
 Microsoft Visio import filter
 Calc 
 support for up to 10,000 sheets
 a new multi-line input area
 new Calc functions conforming to the ODF OpenFormula specifications
 better performances when importing files from other office suites
 multiple selections in autofilter
 unlimited number of rules for conditional formatting
Base 
 a new integrated PostgreSQL native drive
LibreOffice 3.5 is available from: http://www.libreoffice.org/download. Available for Windows, Linux and Mac operating system.