OneLogin: Providing Software For Multi-Layer Authentication
Multifactor Authentication is soon becoming one of the more essential manners in which access is granted to accounts and other forms of virtual platforms. With the numerous security provisions and bypasses that currently exist, it is becoming increasingly harder for people to stay safe on the internet. Companies that rely on clients making accounts and offering them some form of service need also to take additional precautions to make sure the safety of their customers and the information that they give them.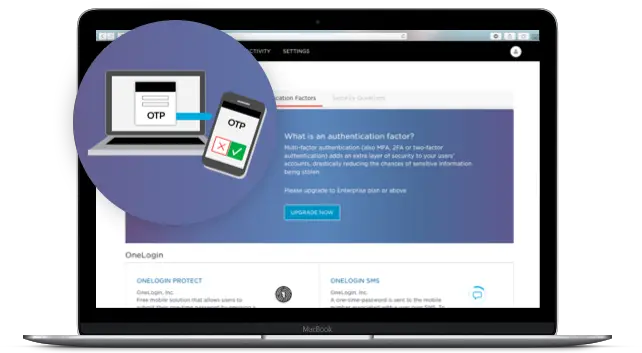 Authentication is a concept that may be simple to understand but is incredibly useful when implemented. Let's take for example a person who wants to buy a pair of shoes online. They log onto a website that is known to them and which they know sells the kind of shoes that they want. They find the right pair and proceed to make a payment for them. They put in their details and proceed to the payment page after which they are asked to enter a one time password (OTP) that has been sent to the phone that they have linked. This ensures that the person who is making the payment is the person who is in possession of the card or account. Two factor or multifactor authentication has proven to be an enormous boon for companies who require some form of payment to be made online, or who have a wide range of customers who are regularly going to be putting in their information into your site.
Companies all over the world have already begun implementing MFA systems that have worked for the benefit of the customers. Customers to feel a certain amount of security when they see companies and brands that are using different layers of security to protect the information that they give them.
Multifactor authentication the ideal software to implement for a company that is involved with a lot of customer payments. It becomes essential to be able to formulate the authentication process through a company that has worked with this in the past, and who is familiar with the world of multi-factor authentications. A software company that is already well experienced in this facet can put forward a brilliant software that the company will truly benefit from.
OneLogin is a company that specializes in a range of top-tier solutions to those who are looking out for the right kind of technological resources to be able to take their companies forward and set themselves apart from the rest of the competition. The company stands as one of the leading within its field and has offered its services to an array of industries and companies. The company tries to ensure that the customers coming to them are well taken care of, and they receive the services that are just right for the development of their companies. With a pool of incredibly talented professionals on board to guide customers and provide them with the right plan of action for their business, the company has been able to help the growth of several brands and companies all over the country.
In addition to offering regular multifactor authentication systems to customers, OneLogin also provides a unique range of services to enable companies to keep track of their employees through seamless and easy to use authentication services. Through the OneLogin Protect App that employees can use on their smartphones, companies and brands can keep a better track of the work that is being done, thereby improving their efficiency and the manner in which they work. The software solutions that OneLogin is providing are sure to contribute, in a positive way, to the growth of several companies all over America.