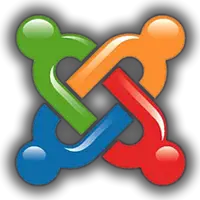 Joomla! is one of the world' s most popular open source CMS (content management system). With millions of websites running on Joomla!, the software is used by individuals, small & medium-sized businesses, and large organizations worldwide to easily create & build a variety of websites & web-enabled applications.
Yesterday Joomla! has released it's next version 2.5.0 for public, this release made within the new six-month release cycle that started with the delivery of Joomla! 1.6 in January 2011. Version 2.5 is also a long-term-support (LTS) release that will be supported for at least 18 months. Joomla!  also announced that version 1.7 will reach end of life one month from today, on 24 February 2012. All users of version 1.7 should update to version 2.5.0 before that time. Requirements of Joomla! 2.5.0 is same as for the version 1.6 and 1.7.
The following are new features added in Joomla! 2.5.0
Add ablility to turn off the email to user when an Admin creates a user
Joomla! update notification button in the quickicons module
Database Version Check
Implementing default text per language in syndicate module
Menu item parameter "Note"
Improving SEO: New system plugin: languagecode
Implementing image option for the offline.php default page.
Download
Full Stable Package Joomla 2.5.0
Download Update Package Joomla 2.5.0
To know about more features go here.