Upgrade from Ubuntu 13.04 to Ubuntu 13.10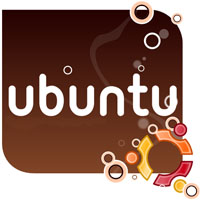 Today we will be looking in how to upgrade Ubuntu 13.04 to Ubuntu 13.10, this will take a approx 30 mins to complete; it also depends on internet speed. Before upgrading, it is recommended to take a backup of important files to secure location. You can do on own risk. Follow the steps to upgrade.
Step 1: Check your current version (Click on gear icon at top right –> About this computer)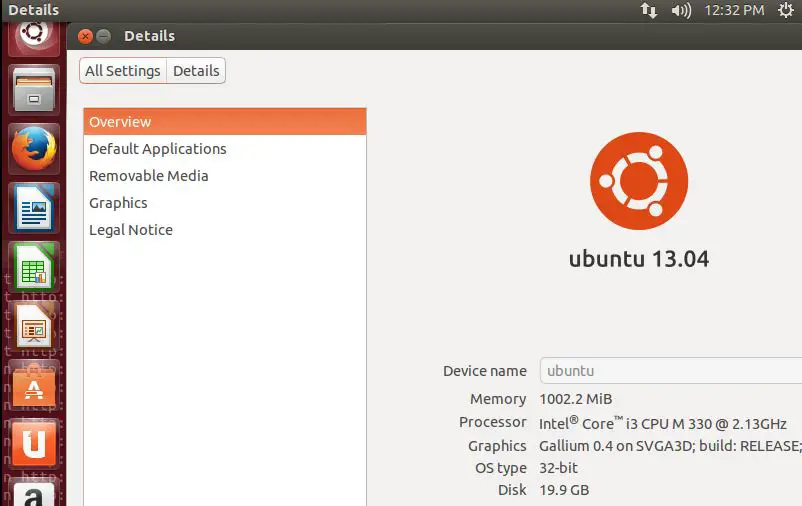 Step 2: Run the following command in the terminal to get the latest update for the current version.

Step 3: Search for updater, click on Software Updater.

Step 4:It would ask you to enter password.

Step 5: You would get the following window to upgrade Ubuntu 13.10, click on upgrade.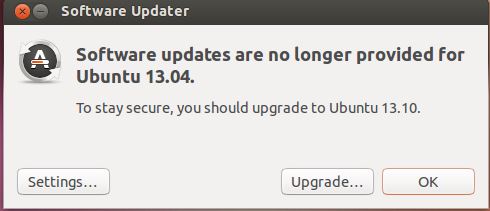 Step 6:Now click on upgrade in release note window.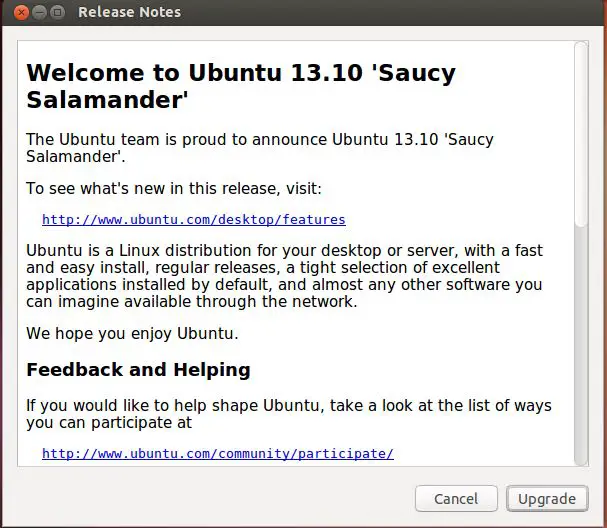 Step 7: You will get update summary, click on upgrade.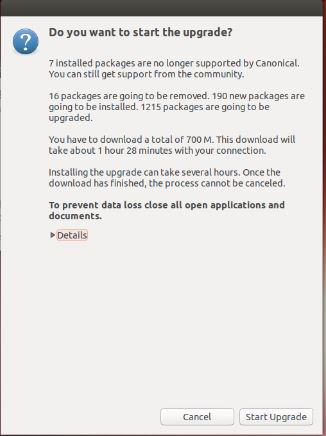 Step 8:Now it will start to download the package.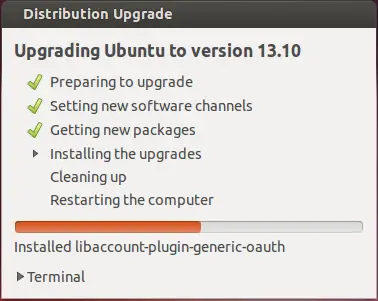 Step 9:If there is any package to be removed, it will popup the window. You can either keep or remove the obsolete packages. it is recommended remove the obsolete packages.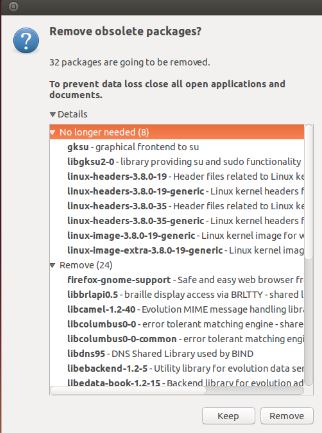 Step 10:Once completed, it would ask you to restart the computer.
Step 11:Once it rebooted, check the Ubuntu version.
That's All!, now you have latest version of Ubuntu.