Enter into Windows 7 Safe Mode – Without Pressing F8 Key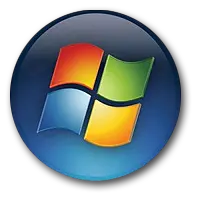 If you have been working in Windows 7 for a long time, some chance you've had to boot your machine into safe mode for troubleshooting or other purpose. Whenever you have booted in safe mode by pressing the F8 key, for pressing the F8 you have to wait till the post screen disappear. Of Course we are human beings some time we will miss the exact time of pressing the F8 and you know what will happen, windows will start to boot in normal mode.
There is one option to force Windows 7 to boot in Safe Mode. if you have enabled this option windows will always boot in safe mode. Remember to disable after the work completed. Follow the steps to boot Windows in Safe Mode without pressing F8.
To make the Windows 7 to boot in Safe Mode, we will begin by click Start —–> Run. if you don't have Run in start Menu. Press Window key and R button simultaneously.  Once you got the Run window, type msconfig on the box and click on OK.
The system configuration window will open, go to Boot tab and Check the Option Safe Mode below the Boot Option. By default the Minimal Safe Mode will be checked. The Minimal Safe Mode option is the default because it is the same as Safe Mode when you are using the F8 method. Once you have chosen your options, click the OK button.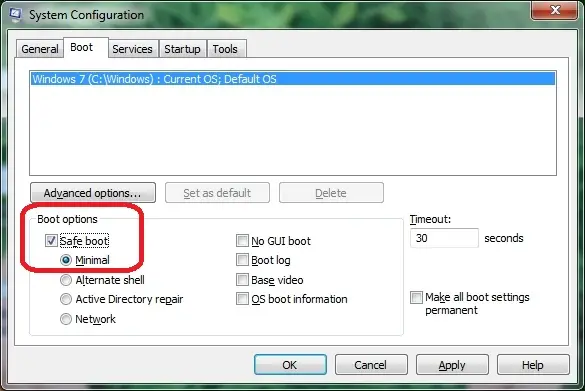 Windows 7 will then ask if you want to Restart Now or Exit Without Restarting. Click the Restart Now button and your computer will restart in Safe Mode.
Now you can start to troubleshoot your machine.