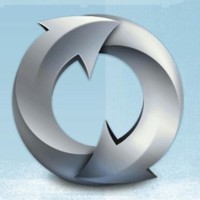 In older days if you want to format or reinstall operating system or you moved  to new pc, you need to take care of   the boomarks. you will not get the bookmarks after format or changed the pc unless you  manually backup the mozilla firefox bookmarks. This export does not includes  history,password or tabs.
For eleminating this now firefox provides the Firefox Syn service to enabe the feature of accessing the  bookmarks,history,password and open tabs from whereever you go.
In the above pic will tell you How it works?. let say  now you are on the work computer with firefox, just setup the firefox Syn on that computer, now your bookmarks,history,passwords and open tabs will store in the Firefox Syn Server through the encription no worry about the security of transmitting of your personals. Now go on your home computer  (or even? your? phone running ?Fire?fox) set up the Firefox Syn , your? Firefox ?data? will be automatically synchronized? with? your? work? computer?.
All your bookmarks,tabs,passwords, and history are stored in the mozilla servers. Firefox servers synced the history,passwords,bookmarks of site visited in the last 60 days. Each account is allowed to keep the maximum of 25MB of data.
If you are near the limit, Firefox will provide a warning indicating that you won't be able to sync any new data until you delete older entries. If you do need more space, you can ask for it on the Mozilla Services Account web page.
The service availbale from Firefox 4+