Top 4 WordPress Font Plugins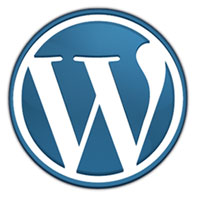 WordPress is blogging software written in PHP, stores data on MySQL database. More than ten thousands of websites are based on WordPress CMS, WordPress front end designs are depend on themes; it can be changed by switching between themes. Themes allow users to change the look and feel of a WordPress site without modifying the structure, it may be installed by using admin panel or uploading via FTP to the theme directory. Theme contains PHP,HTML & CSS and it can be edited to change advanced level editing, it is recommended for advance users.
Themes supports only limited fonts and styles, that may be changed by editing CSS or Theme options (If applicable). Editing CSS (For Changing Fonts) is depends on your experience, if anything goes wrong; it would create a big problem. There are some plugins available on WordPress which will give you the same possibility of changing fonts without editing CSS. Here are the simple plugins to change the fonts of WordPress front end.
Typecase is a web font management plugin that allows you to browse, search, and embed over 500 fonts from Google Web Fonts. Typecase makes working with web fonts on WordPress a glorious experience. With over 500 fonts from Google Web Fonts, Typecase is a unique and easy-to-use typography plugin that allows you to quickly browse, find, and select fonts to apply to your website.
Use any font you wish and give your site a elegant look. No css knowledge required. Click here for Use Any Font working demo. Use Any Font gives you freedom to use any font in your website. It is not like other font embed services which gives you countable number of fonts to select from neither the one that stores your font in remote server. You can use any font if you have its ttf font format without being dependent to other's server uptime.
The WP Google Font plugin makes it even easier to use Google's free service to add high quality fonts to your WordPress powered site. Not only does this plugin add the necessary Google code, but it also gives you the ability to assign the Google fonts to specific CSS elements of your website from within the WordPress admin. Or if you would rather, you can target the Google fonts from your own theme's style sheet. This website uses WP Google fonts, very simple settings, no coding required; recommended for  your website.
FontMeister lets you preview, add and use fonts from the most common sources of fonts on the web. The plugin supports fonts from Google Web Fonts, Typekit, Fontdeck and Font Squirrel. Using FontMeister is easy. Enter your details for the individual providers in the "Font Sources" section of the plugin. Then go to the "Fonts" section, and pick the fonts you want to use. You can add your own selectors to the fonts, and the plugin will include them on your site.
Install plugins and play with it.